Welcome to Pie Week 2022! You can't get more traditional than a good old British pie but, and this a big but, the classic steak and ale could maybe do with a little upgrade. If you're gluten-free, vegan, or veggie, pies are generally a no-go, so here are some products and recipes so you can find your perfect pie.
Keep your eyes on the vegan pies…
To make yourself…
This Holy Cow vegan pie recipe is a real game-changer. Think of the heartiest stew you've ever had then top it in pastry, that's what this is. It's got the richness and flavour intensity of a classic steak and mushroom without any of the meat. The good news is that a lot of shop-bought pastry is vegan and even if it isn't, vegan pastry is pretty easy to find. However, if you do want to give it a go, here is a good recipe.
Shop-bought…
Pieminster is the ultimate dinner time pie. They have soooo many flavours to choose from and they're quick to prepare, just pop them in the oven!
Give a gluten-free pie a go…
To make yourself…
If you're trying to make gluten-free pastry, where better to start than with a BBC Good Food recipe? As always, it takes you step-by-step, making the complicated simple. You can either follow the recipe the whole way through, adapt it to your taste, or make your own filling, it's entirely up to you. No matter what you decide to do, this will be some seriously flaky pastry!
Shop-bought…
This is definitely something a little more upmarket but is it worth the money? Most definitely. If you want a dinner party showstopper or just a really tasty dinner, these guys know what they're doing. They have five different gluten-free pies to choose from, both meaty and plant-based so they'll be something for everybody.
No pie is complete without gravy, right?
Vegan Gravy: Sainsbury's Vegan Taste the Difference Gravy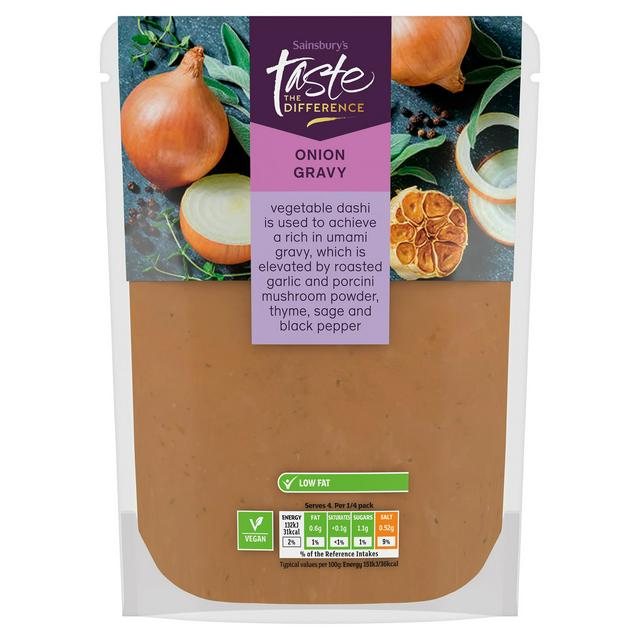 This gravy is a little step up from your run-of-the-mill gravy granules! It's not overpowering but unlike a lot of vegan gravy, it has real flavour.
Gluten-free Gravy: Bisto Gluten-free Gravy
You can't go wrong with Bisto, it's a cupboard staple! So, it's no surprise that their gluten-free gravy is pretty good. Despite being gluten-free, it has that thick texture that you look for from a proper gravy.
So there you have it, now go enjoy Pie Week! By the way, if you have got someone with celiac in your household, you might want to check these common food triggers you should avoid.