There are a lot of meals and snacks out there for your little ones. In an ideal world, everyone would probably be blending various fruit and veg to make homemade baby food but that takes a lot of time and energy that most parents simply don't have. From purees to rice cakes, it can be overwhelming and difficult to know where to begin (especially if your child has a dietary requirement).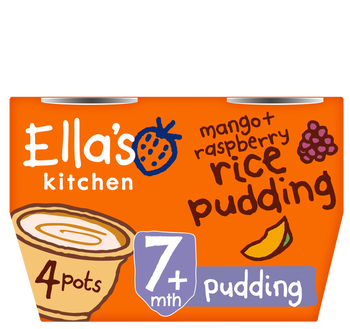 You've probably already heard of Ella's Kitchen but if you haven't, let me explain why it's so great. Not only can you input your child's dietary requirements into their website, you can also select their age range. This means you are getting snacks and meals that offer the nutrition your baby needs without having to scan through every label.
Having started out at farmers markets, Organix's goal is to offer nutritious, organic food for babies and children. They are the perfect option if you are looking for a company that cares about the planet and your children's tummies. The company offers a wide range of amazing gluten-free snacks and meals, so you'll definitely find one your little one enjoys.
Kiddylicious aim to make family life that little bit easier by offering nutritious, allergen-friendly snacks for toddlers and babies. On their website, they have a great allergen table of their products. Like Ella's Kitchen, you can also customise your search based on your child's requirements and age.
Last but not least we have Piccolo. Not only does it offer snacks and pouches, but it also sells stir-in sauces and gluten-free pasta that everyone can enjoy.
How Can FoodLama Help?
If you want to discover new children's products or keep up to date with the ingredients lists, download FoodLama! You can input the dietary requirements for your household so that you can chill out and let FoodLama label check.
For more gluten-free advice, check out the allergies section of the blog!